SEMINAR
  The State Lab of High Performance Ceramics and Superfine Microstructure Shanghai Institute of Ceramics, Chinese Academy of Sciences
  中国科学院上海硅酸盐研究所高性能陶瓷和超微结构国家重点实验室
  Current topics in crystal growth research under microgravity in Japan
  Yuko Inatomi
  Institute of Space and Astronautical Science (ISAS),Japan Aerospace Exploration Agency (JAXA)
  报告时间:2018年3月16日(星期五)9:30
  报告地点:四号楼5楼会议室
  联系人:余建定(2507)
  欢迎广大科研人员和研究生参与讨论
  报告摘要:
  Material science in space aims at investigating fundamental phenomena such as crystallization of materials and behaviors of fluid, which are difficult to observe on Earth. Achievement of a diffusion-dominated condition in liquid under microgravity is regarded as the most promising method to lead to an understanding of phase change phenomena of material from fluid and to evaluate a new method for production of high-quality material. Overview of current topics in crystal growth research under microgravit in Japan will be presented briefly.
  报告人简介: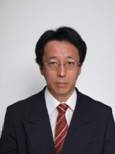 Dr. Inatomi received his Ph.D. from the School of Engineering at Tokyo University in 1992. He was appointed to his current position after working as a research assistant and an associate professor at the Institute of Space and Astronautical Science (ISAS). Since 2003, ISAS is a division of Japan Aerospace Exploration Agency (JAXA).
  Positions held (after 2012):
  2012-2015 Visiting Professor of Shizuoka University
  2015-2017Professor of Interdisciplinary Space Science, ISAS, JAXA
  2015-2017Chair of Department of Space and Astronautical Science,
  The Graduate University forAdvanced Studies
  2017-nowDirector of Department of Interdisciplinary Space Science, ISAS, JAXA
  Research Experience and Fields:
  The research subject is to reveal phase change in materials science, such as solidification and crystal growth, from the view point of interface kinetics.He has carried out 11 space experiment projects for crystal growth using drop towers, airplanes, rockets, recovery satellites, and the International Space Station.